Viitorul Constanta, the club Hagi formed eight years ago, have won the Romanian title and are about to enter the Champions League. So how has he done it?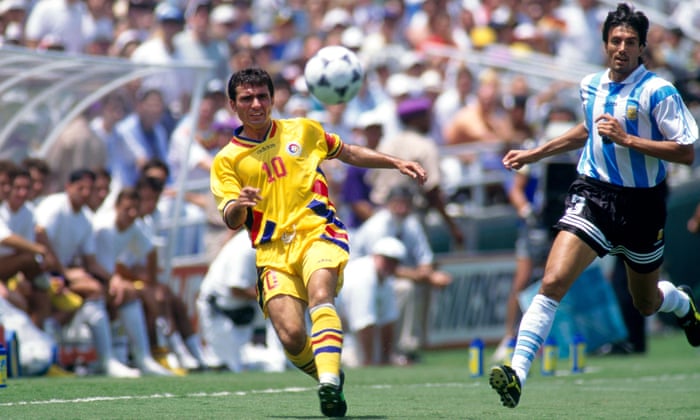 Viitorul Constanta's Under-17 and Under-19 squads were going through their paces under the late-afternoon sun and Hagi who was watching from the corner of his eye, was having to restrain himself from looking across to correct certain imperfections. "Look at this," he said, waving an arm out into the heat. "This is not about money; that's the last thing for me. This is about work and dedication."
About eight years from that time, the fruits of Hagi's work are about to be displayed to the entire world. Viitorul's senior team played their first Champions League fixture on the 26th of July when the Cypriot side Apoel visited for a third qualifying round first leg; they earned that right through winning Romania's Liga I last season despite having one of the smallest budgets in the league. It was regarded a remarkable feat that outstripped every projection Hagi had made for his club when he founded it in 2009.
At that point the professional squad was intended merely as a finishing school for the academy before it. The aim was to give something back to the sport that made him; to help young Romanian players become great, just as he had been. If their path has been accelerated beyond all imagining it is the result of a constant, clear vision that has left Viitorul's more storied rivals trailing.
Hagi revealed in a recent interview that he had a great career as a player and he is very happy with what he achieved but his mission now is to help others achieve their dreams.
Even though Viitorul Constanta couldn't make it through the Champions League third qualifying round after a 4-1 aggregate defeat at the hands of APOEL, they can pat themselves at the back and say, 'We really tried to get this far'.