The FIFA President, Gianni Infantinois pressing ahead with the proposal to expand the 2022 World Cup in Qatar from 32 teams to 48, which would require sharing of matches among neighboring countries known to be hostile to the hosts, Qatar.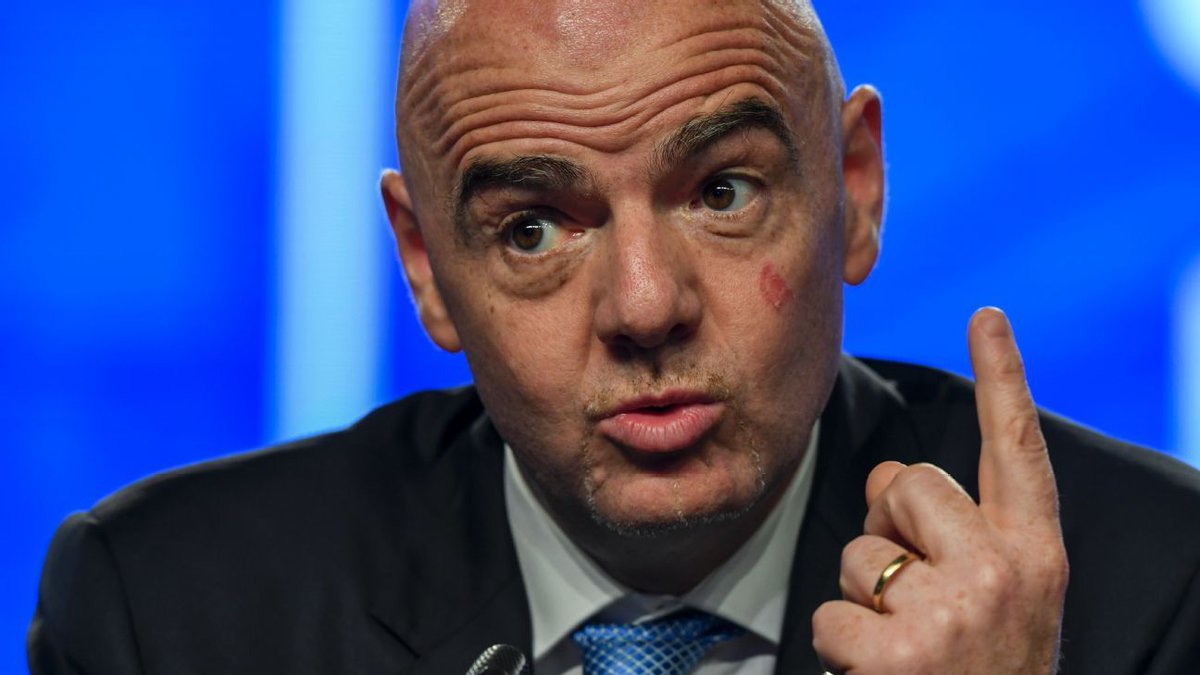 Infantino has opined that Qatar would help bring peace to the Middle East by sharing the 2022 World Cup with neighboring nations.
In an interview with
The Guardian,
Infantino agrees to the fact that the chances of it happening are "small" but expressed belief that football can help in healing the political hostilities in the Middle East which led to Saudi Arabia, the United Arab Emirates, Bahrain and Egypt enforcing an economic blockade against Qatar last year.
Speaking with The Guardian, he said, "Maybe football is a way to build bridges. We have seen as well the bidding for 2026, the right to organize the World Cup was awarded to three countries – USA, Canada and Mexico – which I think don't have the very best political or diplomatic relationships. But football makes miracles, as we know".
The FIFA president was also quick to point out that despite the blockade against Qatar; Qatari teams were still competing in Asian Football Confederation competitions against teams from other countries from the Middle East and the Gulf.
As pointed out by Infantino, FIFA have been doing a very good job of trying to promote social progress through the permission in Iran given to women, estimated to be about 1000 in a crowd of 80000 to attend the Asian Champions League final between Tehran side Persepolis and Japan's Kashima Antlers on November 10.
Before now, Women have been banned from attending matches in Iran stadiums since 1981, following the conservative Islamic revolution in the country.
"I'm not pretending we're doing everything perfectly because we're not but we're trying to work in an honest way", Infantino said.