Gheorge Hagi, the legendary Romanian footballer, has now his son training under Steven Gerrad with the Rangers and Hagi has a lot of praise for Gerrad. According to Gheorge Hagi, his son Ianis Hagi has risen quickly amongst the rangers under Steven Gerrad's guidance. The Romanian youth Ianis quickly became a huge fan favorite amongst the Rangers supporters, especially after his victory against the Hibernian F.C. and then with his double that confirmed a comeback not foreseen against Braga in the Europa League.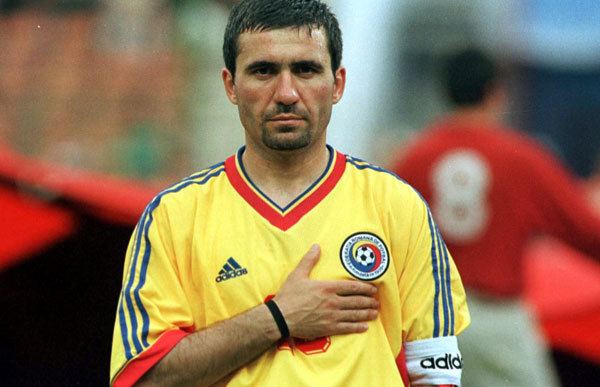 To witness the win against Braga at Ibrox, Ianis' father was present and when he returned to Bucharest, he talked about why he believes that his son has hit the ground while running in Scotland.
According to Gheorge Hagi, Steven Gerrad was convinced from the beginning that he wanted Ianis and that Ianis had the quality which he needed in his squad. Hagi senior accepted that Steven Gerrad has a very important role in Ianis' growth. Steven Gerrad has the knack of knowing exactly how to get the best out of a person and this worked with Ianis like a charm. Gerrad has the skill to integrate him into the group and he knows how to talk to him which was the qualities Hagi was looking for someone who would be coaching and training Ianis.
Gheorge Hagi also said that the culture of the Rangers is very good and that they have a good group of supporters and players. After going through all the mandates, Gheorge decided that the Rangers were the ideal club for Ianis' mentality and future growth to be put in.
As for Romanian football, the Romanian team will play against Northern Ireland in the 2020/2021 UEFA Nations League as Northern Ireland is drawn against Romania, Austria, and Norway.