Gheorghe Hagi was considered one of the best footballers in the 1980s and 1990s in addition to being the greatest footballer to wear the Romanian national team jersey. The 56-year-old was a creative cum attacking midfielder renowned for his passing, technique, vision, shooting and dribbling.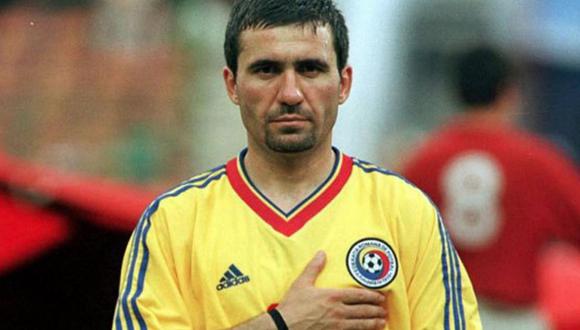 Hagi started his career at Farul Constanta in the early 80s where he spent one season with the senior team with an attacking output of seven goals in 18 games in the league. He played for the senior team at Farul Constanta during the 1982/83 season before moving to fellow Romanian club SportulStudentescwhere he developed into a real force on the Romanian football scene. Gheorghe Hagi scored 58 goals in 108 appearances in the league while he was at Sportul for four years. The Romanian football icon was at SportulStudentesc between 1983 and 1987.
Gheorghe Hagi became a known quantity in European football at Steaua Bucharest whom he joined from SportulStudentesc. He was at Steaua Bucharest for three years between 1987 and 1990. During his time at Steaua, Gheorghe Hagi won the European Super Cup and also reached the final of the 1988/89 European Cup now known as the UEFA Champions League.
Apart from the European Super Cup, Hagi won three Romanian titles and two Romanian Cups during his time playing professional football in his native Romania.
He scored 76 times in 97 league games for Steaua Bucharest over a three-year period before signing for Spanish giants Real Madrid in 1990. Hagi moved to Italian football after two years with Madrid before returning to Spain to play for Barcelona in 1994 before finishing his club career with Galatasaray. The Romanian football idol won both the UEFA Cup and the UEFA Super Cup while he was playing for the Turkish Super League giants.