Romanian football icon Gheorghe Hagi has told Radio MARCA that he regrets leaving Real Madrid during his playing career. Gheorghe Hagi spent two years at Real Madrid before he moved to the Italian Serie A to sign for Brescia.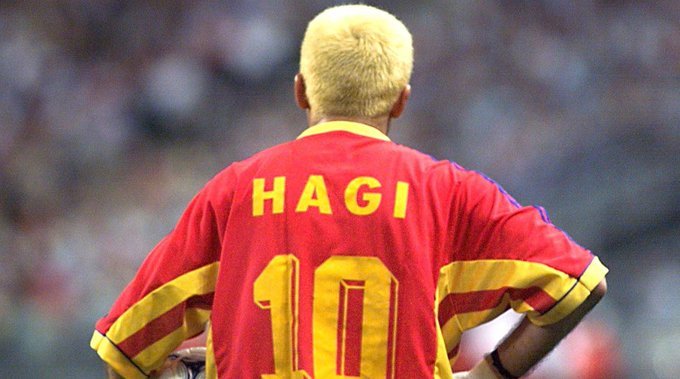 Gheorghe Hagi is one of a selected few players who have turned out for both Barcelona and Real Madrid. He admitted in his interview with the aforementioned media outlet that he left Real Madrid at the wrong time. Hagi is certain that he should not have left Madrid when he did twenty-nine years ago. The Romanian national team icon wanted a new experience and that prompted him to leave Real Madrid for the Italian league.
Hagi was asked during his interview with Radio MARCA if he regrets leaving Real Madrid and his response was firm. According to him, he should have stayed at Real Madrid 100 percent at the time he left the Spanish La Liga club. Gheorghe Hagi went on to say that life is like that, full of opportunities and decisions. He says his sporting life has been awesome and that not everyone has the privilege to play for both Barcelona and Real Madrid.
Gheorghe Hagi remembers his last season at Real Madrid with fondness as he scored many goals in Europe and had already adapted well to Spanish football by then. At Real Madrid, he was taught that being the best is the only thing that counts and that even second best is not enough. Hagi scored 16 goals in 64 league games during his time in Madrid.
On Italian football, Hagi said that he learnt details on defence, diet and tactics. He added that the Italians are the best when it comes to these three areas. The Romanian football legend went on to express his delight at being able to experience both the Nou Camp and the Santiago Bernebeu.